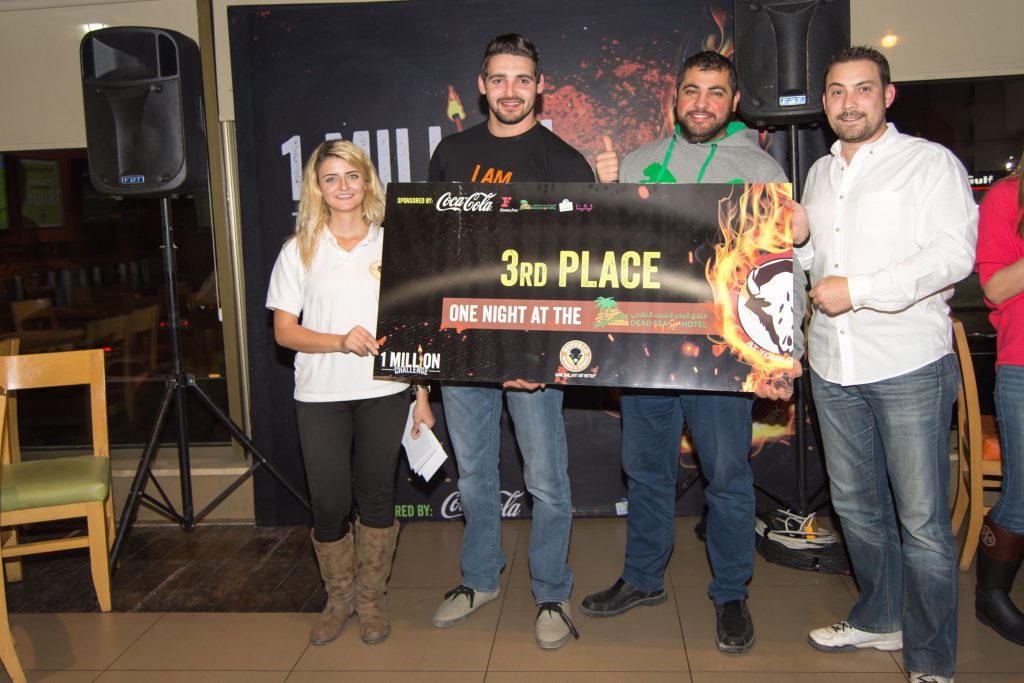 Once again, on the 8th of November 2016 one of the most exciting and challenging events took place at Buffalo Wings and Rings Jordan "The One Million Challenge". The competition took place, on Tuesdays of November, over a 4 weeks span, in Jabal Amman & Abdoun, with the final round that took place on the 29th of November 2016 at Buffalo Wings & Rings Khalda. The competitors had to eat 15 wings, dipped entirely in the world's hottest one million sauce, in two minutes or less in order to qualify. The person who eats the most number of wings with all of the chicken off the bone wins.
BWR branches were packed on the night of the challenge with many people who came in to participate, watch, support, and cheer on to their friends who were participating in the challenge.
First, Second, Third & Fourth place had a tie, and an additional round was made to choose the winner of the first, second & third place. Saddam took the first place by eating 9 wings in the tie breaker round and won 1,000$ in cash as well as 75 JOD voucher from BWR. Hamzeh took the second place by eating 8 wings in the tie breaker round and won 3 Month Free Membership at Fitness First & a 50 JOD voucher from BWR. As for the 3rd place, it was held by Mohammad who ate a total of 14 wings on the final round, were his competition withdrew before getting to the tie breaker round, leaving Mohammad with the 3rd place title, where he won One Night at the Dead Sea Spa Hotel & a 25 JOD Voucher from BWR.
Don't miss out on our upcoming events and challenges.